Timber ports – Integrated timber logistics at one site
Customers can access a wide range of services at the timber port. Customised rail logistics solutions are available at any time.
Decoupling road and rail logistics
We understand the requirements of the timber industry and work constantly on innovative concepts to transport timber products even more sustainably and efficiently. With the timber ports, flexible logistics areas have been created to bundle the timber and thus enable a decoupling of road and rail. The aim is to keep the pre-carriage by truck as short as possible, which is not only efficient but also benefits the environment, as the main leg of the journey is by environmentally friendly rail.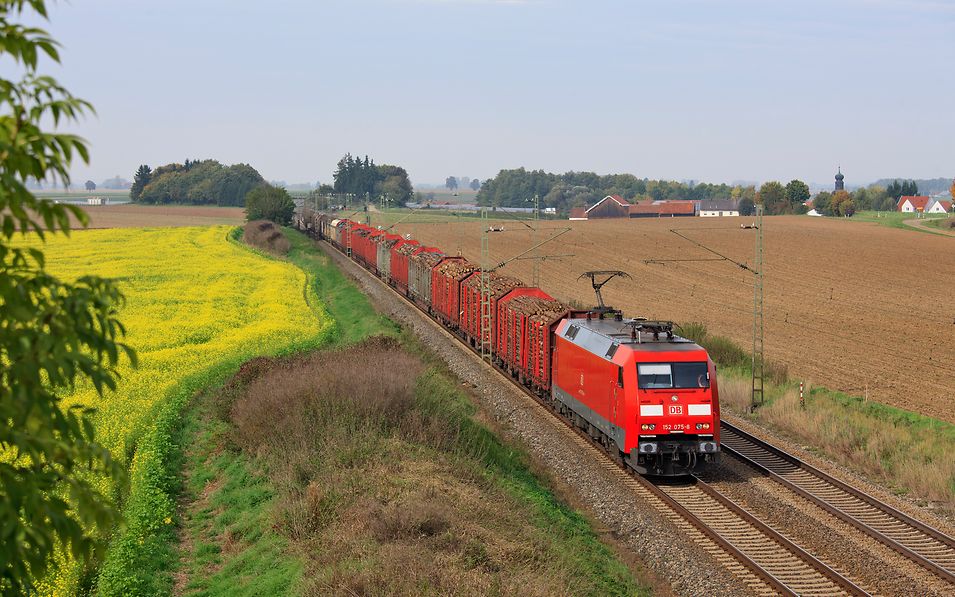 Timber ports boost flexibility
Timber ports simplify logistics processes for the first mile by road and main leg by rail. Lorries can deliver at any time and can get back on the road to collect more supplies from the forest after just a brief stop. This means that timber ports boost the flexibility and efficiency of the partners involved in the raw timber supply chain.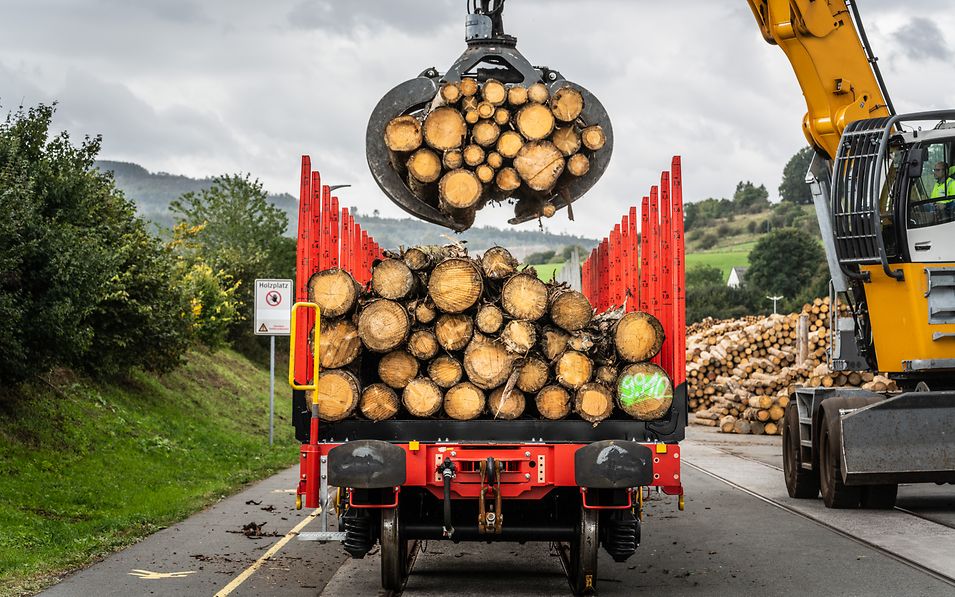 Timber ports as a strategic response
At timber ports developed especially for the timber industry, we offer a full range of services for professional interim storage, (de-)consolidation, transhipment and load securing. The required quantities can be called off as needed. This makes the timber ports a strategic response to the need for flexibility in timber transport. Thanks to the services they offer, they provide a comprehensive platform for logistics solutions tailored to individual requirements and products.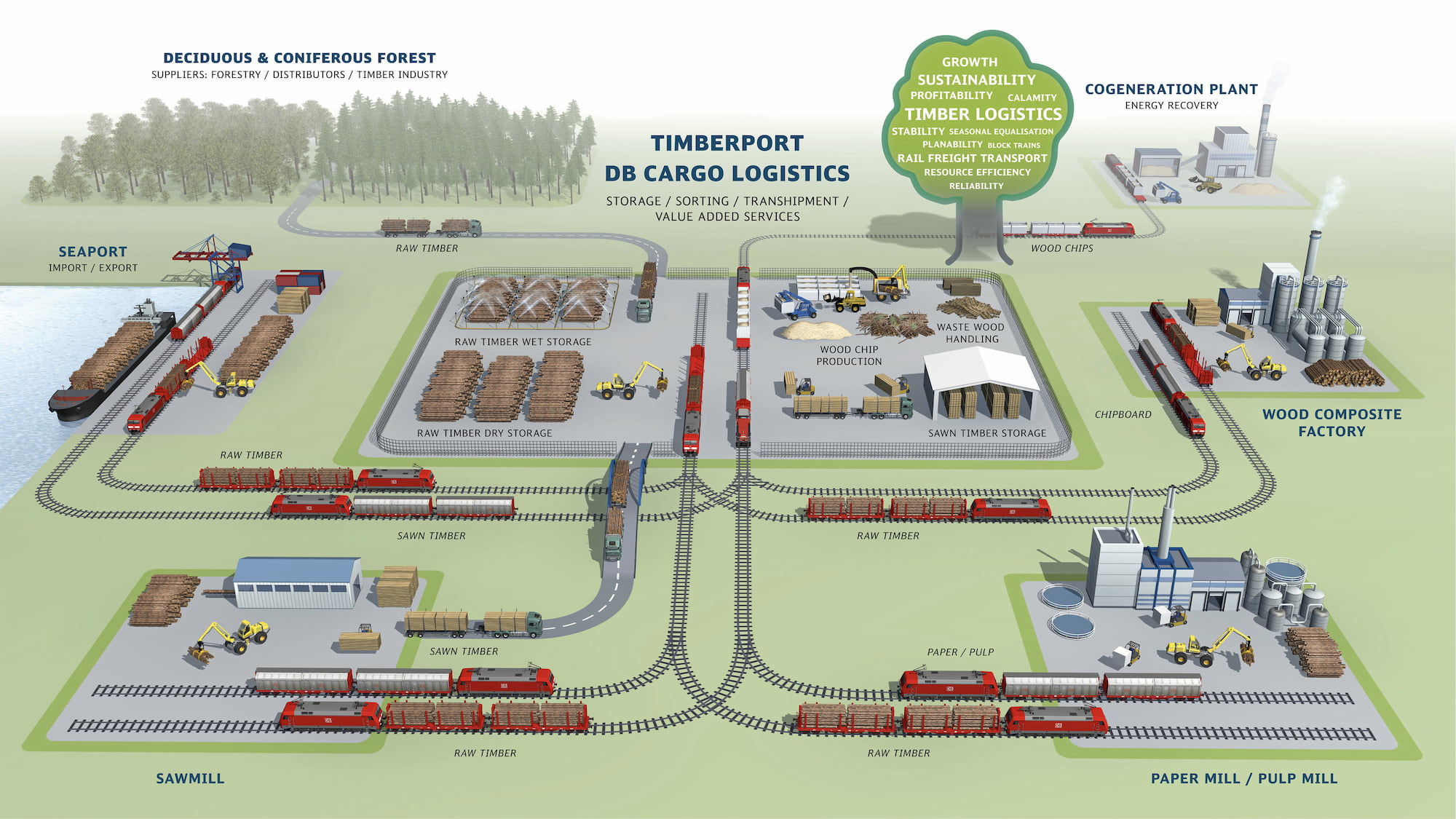 Get in touch with our expert.