Innovative car transporter for the vehicles of tomorrow
The Laaeffrs 561 car carrier is our innovative transport solution for taller and heavier vehicles.
Innovative freight wagon for large motor vehicles
The evolution of the automotive market continues apace: more and more customers are interested in sports utility vehicles, known as SUVs. A new wagon for finished vehicles has been developed to accommodate these wider and heavier vehicles. The Laaeffrs 561 wagon combines the advantages of existing transporters with innovative new elements. With two decks, the freight wagon is ideal for moving a range of vehicles around Europe: tall cars, SUVs, vans and heavy electric cars.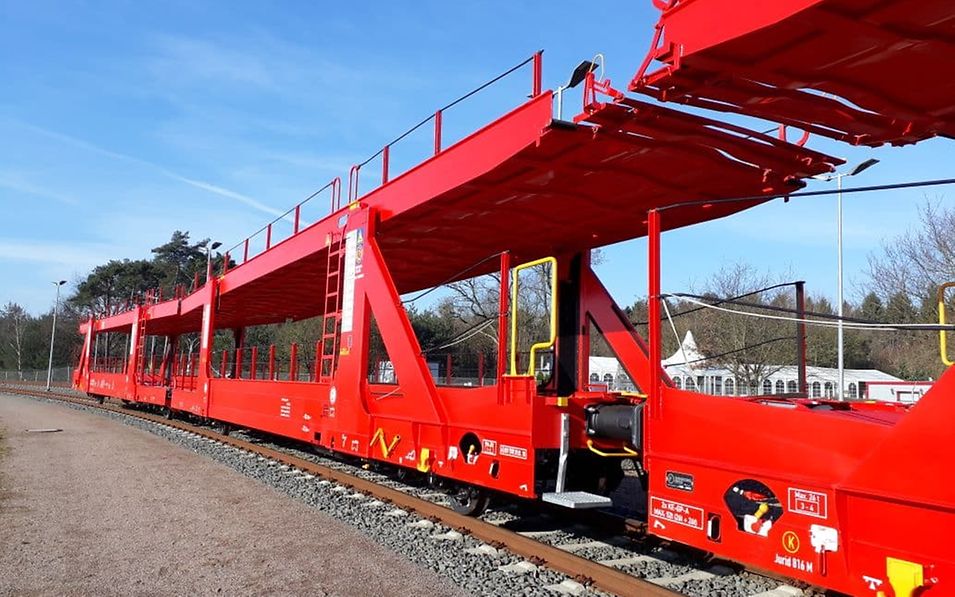 Flexible technology for higher volumes
The innovative freight wagon is 33 metres long and features an adaptable system for securing loads. Its special geometry and flexible, adjustable elements make it perfectly suited to transporting vehicles efficiently, even with low clearances. The high load limit of 35.5 tonnes means the 561 is particularly suitable for carrying heavy vehicles such as electric cars. Folding guardrails on the top deck keep staff and cargo safe. In addition, the adaptability of additional elements on the lower deck makes it possible to increase vehicle numbers on a single train by approx. 16%.