Plant shunting services: a single source for the first mile
Up to 250 wagons loaded with vehicles and sheet scrap leave BMW's Dingolfing and Regensburg plants each day. It's made possible by the team at DB Cargo, which the Bavarian carmaker has entrusted with plant shunting services at both locations for many years. 
At the right place at the right time
"Freight wagons from a wide range of rail service providers have to be shunted in and out of the two BMW plants every day. That requires extensive planning and management," explains Christine Middendorf, Senior Account Manager at DB Cargo Logistics. "That's why BMW chose a single rail service provider, DB Cargo, for the first mile between the railway station and its production sites in Dingolfing and Regensburg. Using a single provider facilitates coordination and communication." This means that for all BMW rail service providers, long-haul transports start and end at freight yards in Dingolfing and Regensburg, where DB Cargo either hands off the transports or its plant shunting services take over. DB Cargo brings the right freight wagons to the right loading point at the plants at the right time, or collects them once they are unloaded, based on a shunting schedule defined and arranged with BMW.
New technology reduces carbon emissions by up to 40%
"The sustainability of our transport services is of utmost importance to us at the DB Group, which is why we suggested an alternative drive solution that would improve BMW's carbon footprint. Our suggestion was very well received. Beginning in early 2022, we will be using a road-rail vehicle in Dingolfing. This vehicle, which can be used both on the road and rails, is significantly quieter and much more economical than the traditional diesel locomotive currently in use. This switch will allow us to reduce carbon emissions by up to 40%," says Middendorf.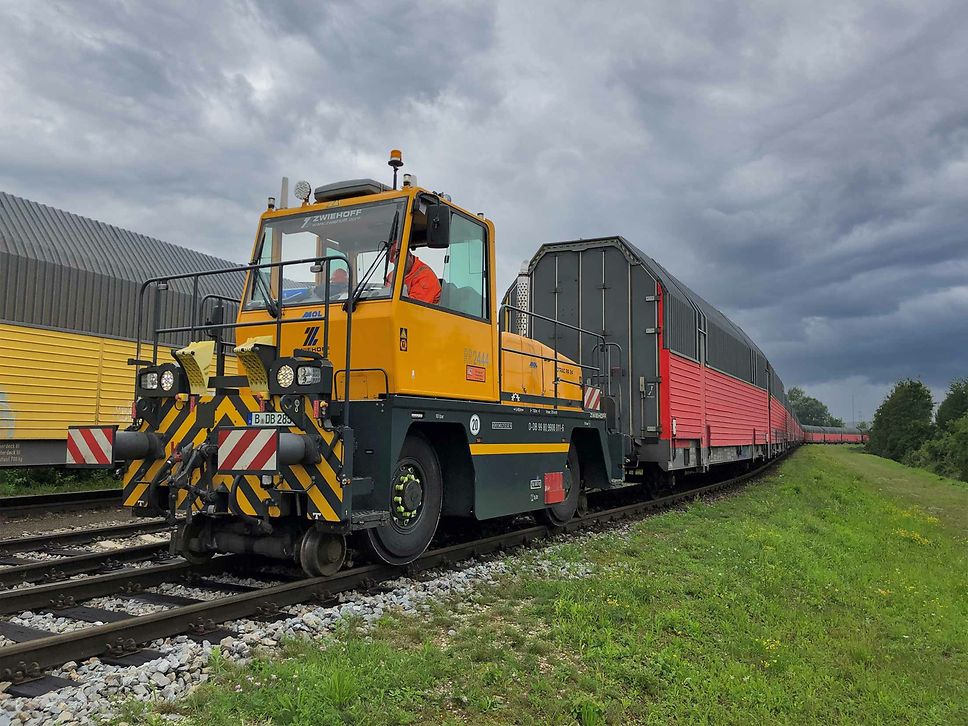 Excellent teamwork
The local DB Cargo shunting employees in Regensburg and Dingolfing also have positive feedback about past and future cooperation, Middendorf says: "Our staff and the employees at BMW have really come together as a team over the years. That's why it is means so much to many of us that we will continue to operate shunting services for the company."