Why motorbikes take the train from China to Europe
Under normal conditions, Bavaria's famous automotive company BMW ships its mid-sized scooters and the engines for its F-series motorbikes from its Chinese production site in Chongqing to its European distribution chain. However, there's nothing normal about a pandemic or gigantic container ships getting stuck in the Suez Canal. While China's economy is picking up speed again, we can still feel the aftershocks of the lockdown here.
 
DB Cargo: the flexible alternative
Jonas Wieland, Account Manager at DB Cargo Logistics, believes this has created an imbalance: "At the moment, there is a lot of demand for transport services from China to Europe, and ship capacities are fully booked as a result." It's at times like this that alternative transport options come into their own. While we have long provided the BMW Group with much-valued services – particularly to and from China – we have now also been able to demonstrate just how flexible we are. Between the end of February and the end of April, we moved some 60 containers by train along the main leg of the transport chain from Chongqing to Hamburg. This service offered another advantage: Even when the first and last miles are added in, rail transport takes just half the amount of time that a ship needs. At the same time, trains have a far smaller environmental footprint, and because freight rates for shipping are currently rising, rail connections offer a competitive price into the bargain.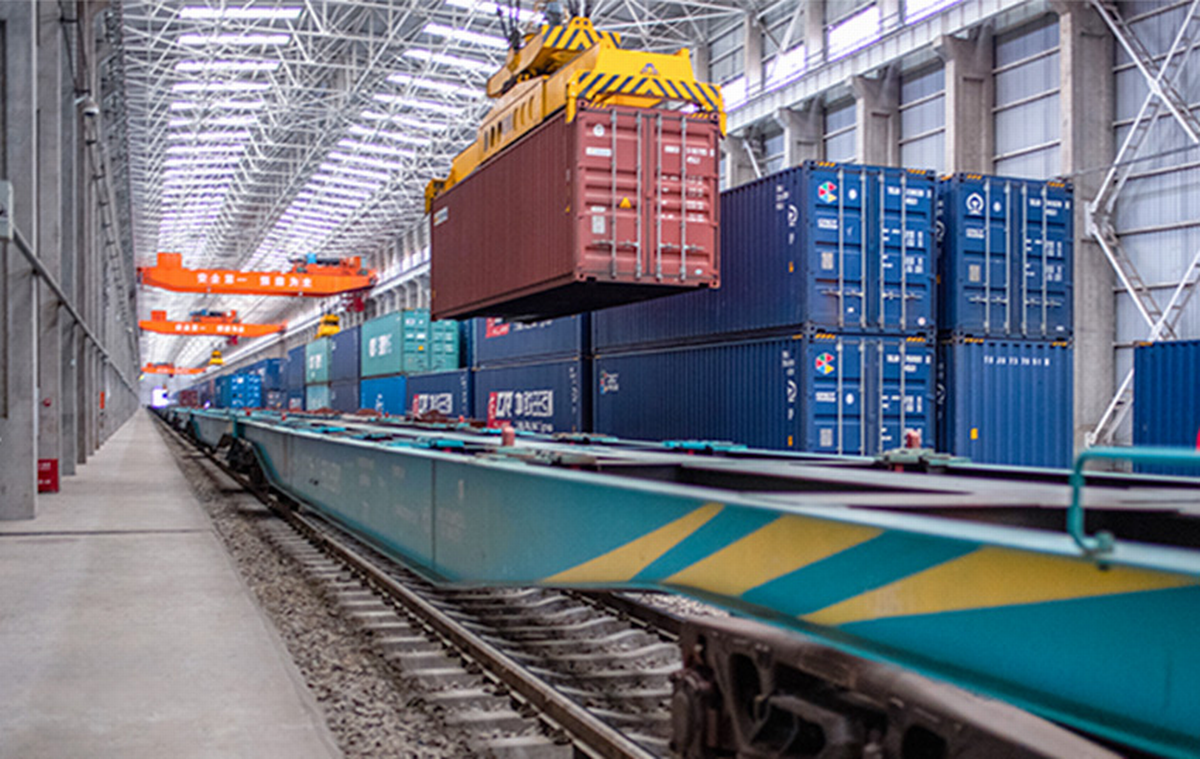 At the border between China and Kazakhstan, containers have to be reloaded because of the different track width. Copyright: Oliver Lang
 
Multiple DB units team up to create an intermodal transport chain
DB Cargo Logistics is in charge managing the entire logistics chain. We work with our colleagues at DB Schenker and DB Intermodal Services to do more than just move freight to the Chongqing terminal by lorry. We also provide rail transport for the main leg and handle lorry deliveries for the last mile between Hamburg and BMW's Berlin plant. Thanks to this collaboration, we're able to offer door-to-door service from a single source: us.
Get in touch with our expert.